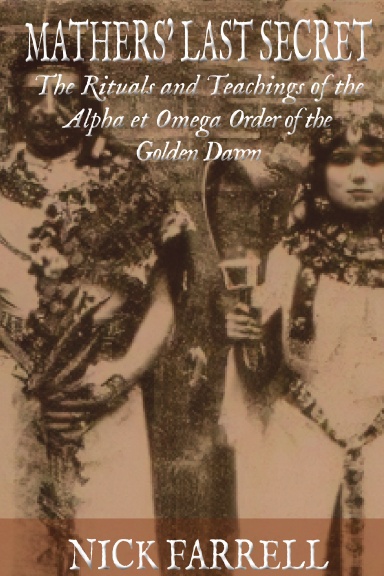 The Golden Dawn Tradition is experiencing a period of rapid growth and development.
For over 100 years the rituals of the Rosicrucian Order of Alpha et Omega (R.O.A.O.) have been locked away in private collections and unavailable for many occultists to study and compare.
The publication of these rituals are particularly interesting as they demonstrate the direction Mathers moved after he was expelled from the original Order of the Golden Dawn.
As Nick Farrell clearly demonstrates in this book, Mathers moved to a Masonic style of operation in marked contrast to the Stella Matutina which developed in a Magical direction.
Nick Farrell has made every effort to keep the rituals and diagrams true to the original Nisi material even when the discrepancies were likely incorrect.
This is valuable for those who want to examine the material as close to the original manuscripts as possible. Nick Farrell's 'Mathers' Last Secret' will be discussed many years from now right along with Pat Zalewski's 'Golden Dawn Rituals and Commentaries' and Israel Regardie's 'The Golden Dawn'.